Step 1. Upload your training dataset.
Dataset should be in CSV format.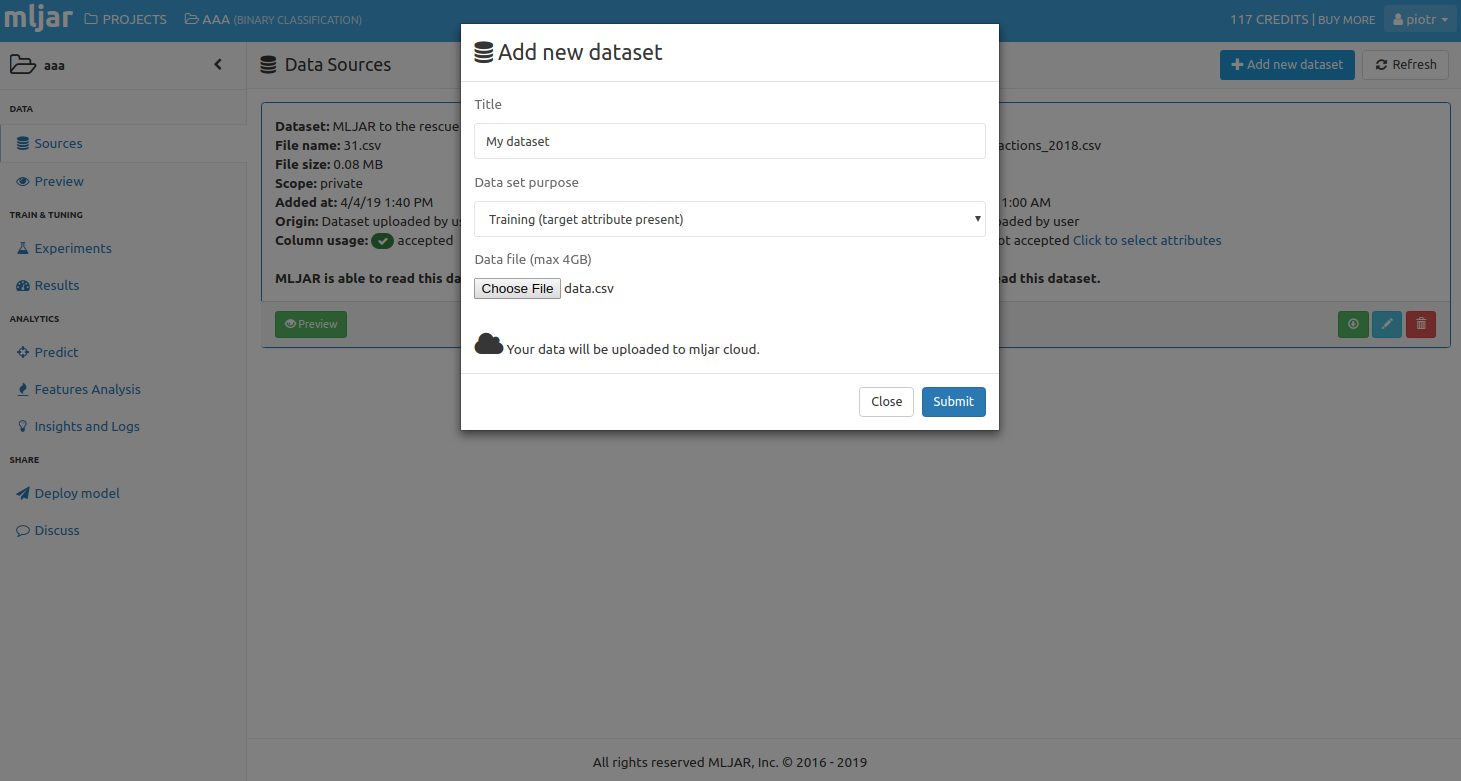 Step 2. Select features.
Choose which columns will be used for Machine Learning model training.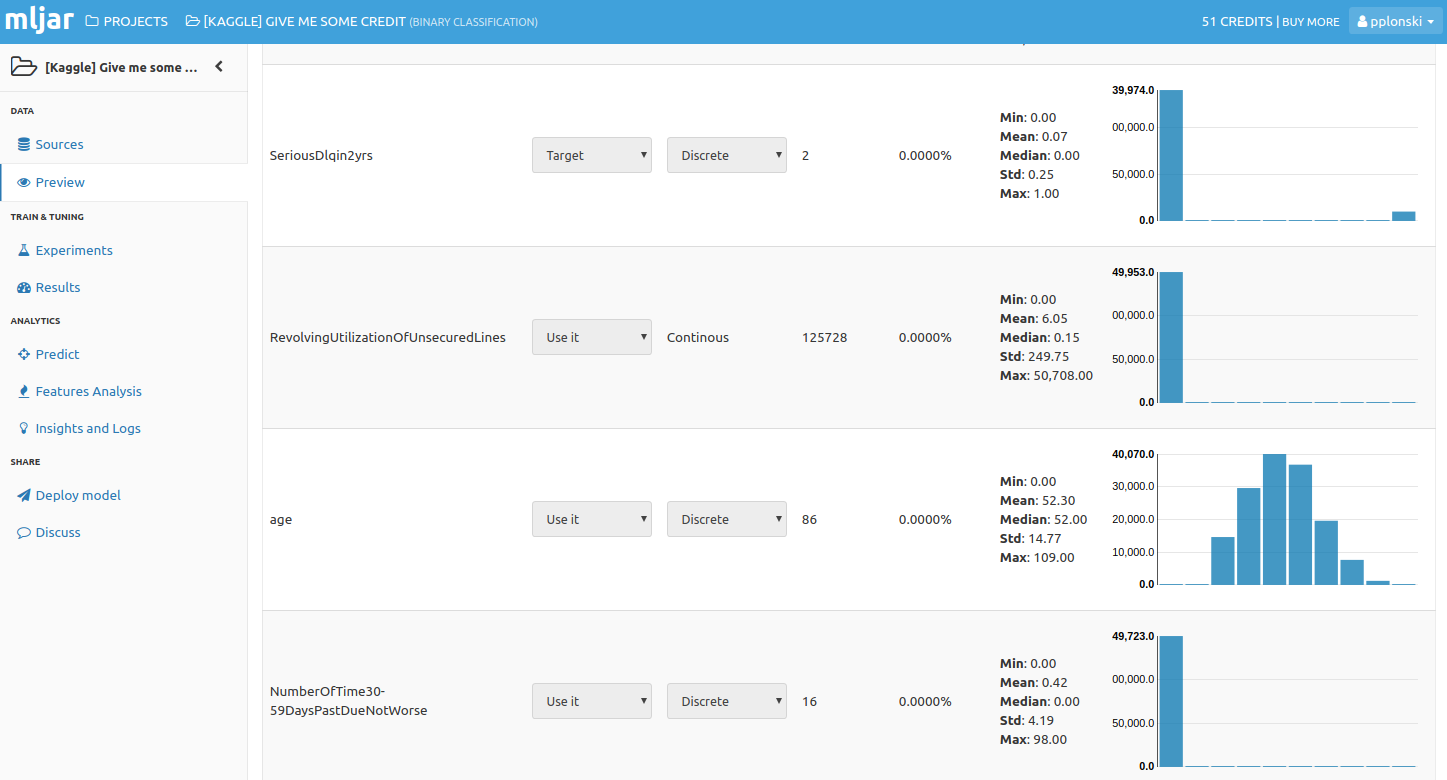 Step 3. Select ML algorithms
Start Machine Learning experiment by selecting algorithms and tuning options.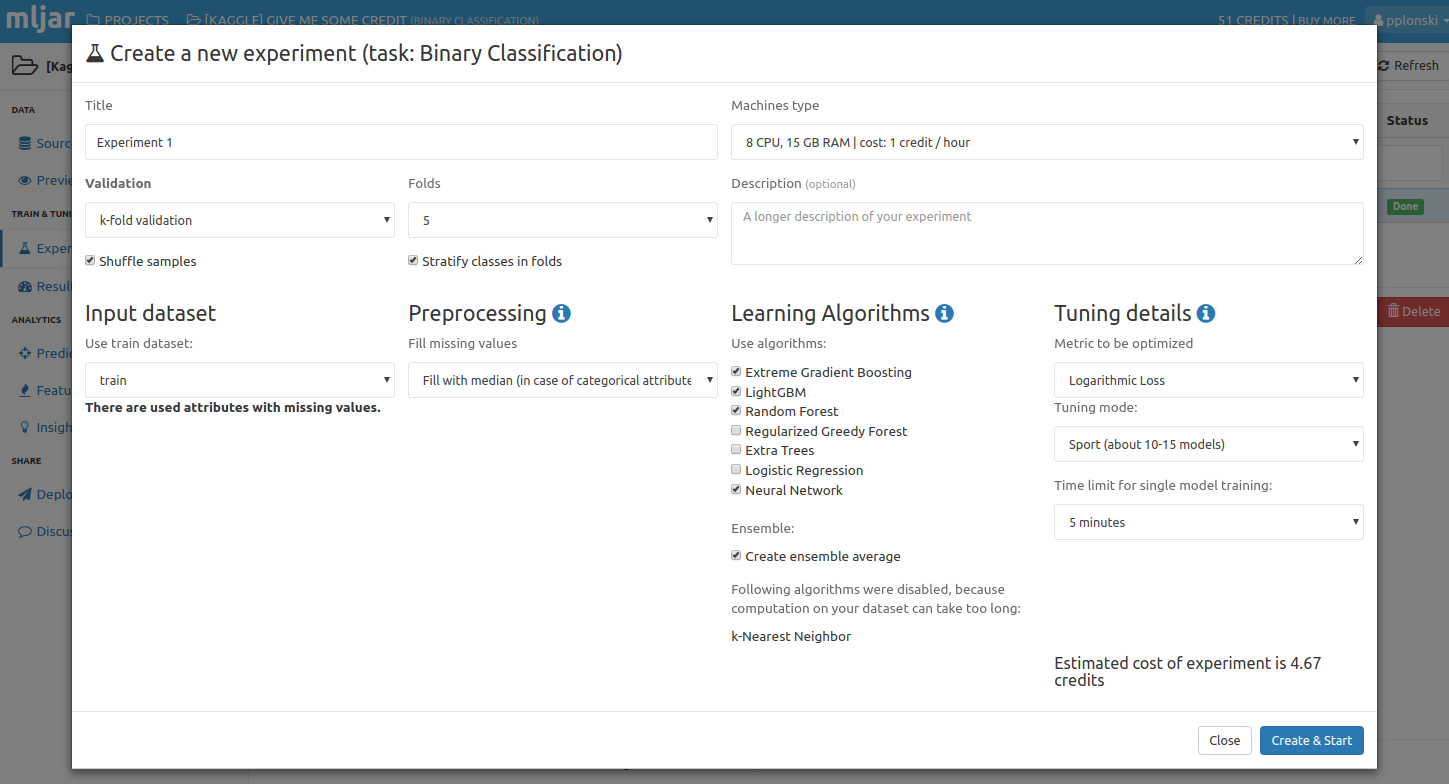 Step 4. Your ML models are ready!
Use your ML models in user interface or by REST API or locally by downloading them.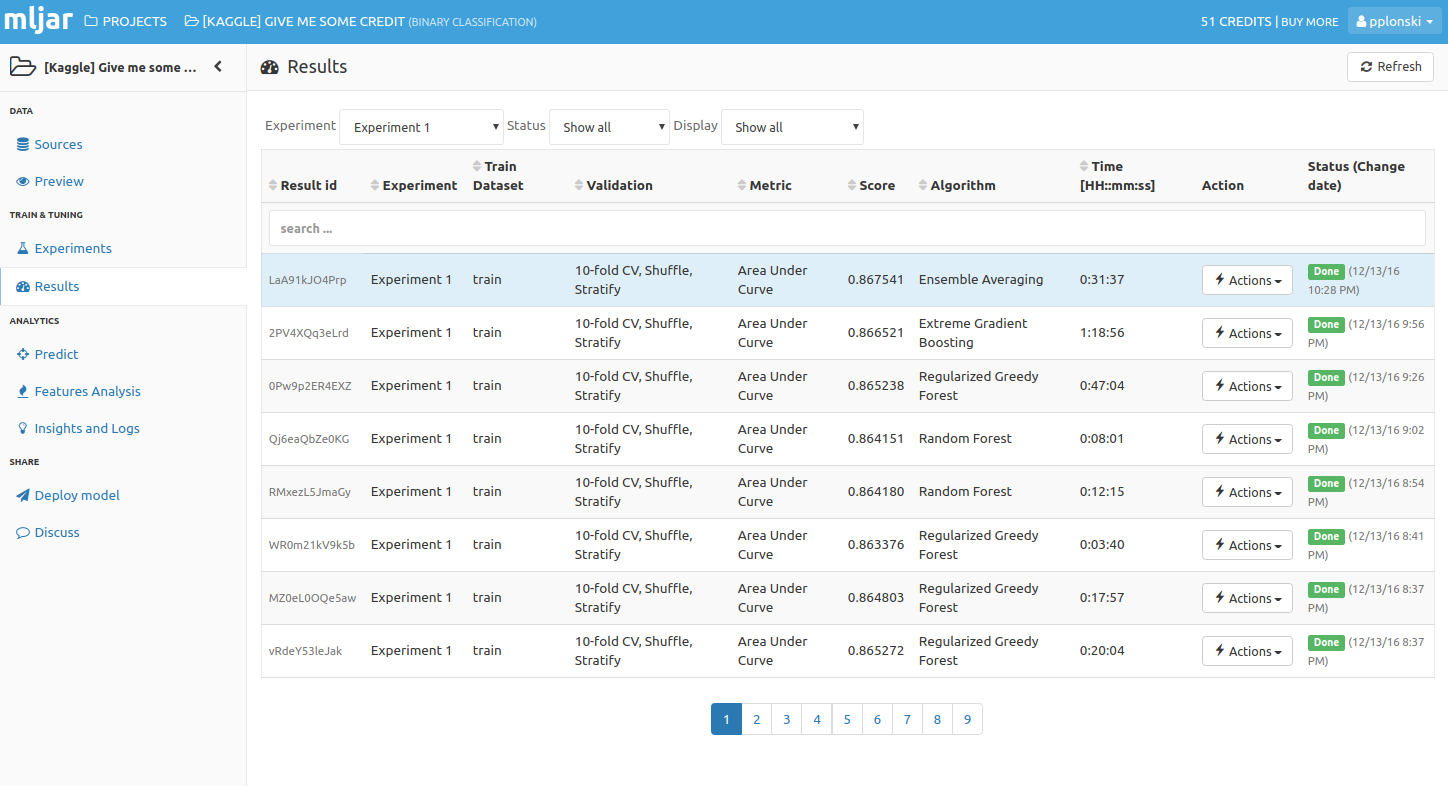 mljar features:

beautiful and simple interface, build ML without coding

one interface for many Machine Learning algorithms

built-in hyper-parameters search

train multiple ML models in parallel

full reproducibility and history of your ML projects

deploy models in the cloud or download and use locally