Lightgbm vs Extra Trees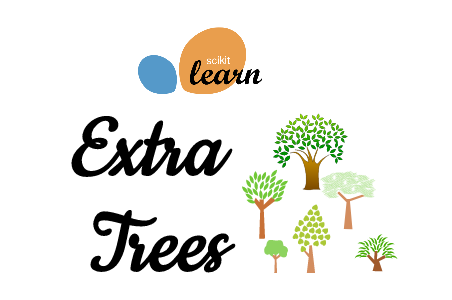 Extra Trees (Extremely Randomized Trees) the ensemble learning algorithms. It constructs the set of decision trees. During tree construction the decision rule is randomly selected. This algorithm is very similar to Random Forest except random selection of split values.
Reference
P. Geurts, D. Ernst., and L. Wehenkel, Extremely randomized trees, Machine Learning, vol.63, pp.3-42, 2006
License
License for Scikit-Learn implementation of Extra Trees: New BSD License
Links
ExtraTreesClassifier Documentation
ExtraTreesRegressor Documentation
LightGBM (Light Gradient Boosting Machine) is a Machine Learning library that provides algorithms under gradient boosting framework developed by Microsoft.
It works on Linux, Windows, macOS, and supports C++, Python, R and C#.
Reference
Guolin Ke, Qi Meng, Thomas Finley, Taifeng Wang, Wei Chen, Weidong Ma, Qiwei Ye, Tie-Yan Liu, LightGBM: A Highly Efficient Gradient Boosting Decision Tree, NIPS 2017, pp. 3149-3157.
Qi Meng, Guolin Ke, Taifeng Wang, Wei Chen, Qiwei Ye, Zhi-Ming Ma, Tie-Yan Liu, A Communication-Efficient Parallel Algorithm for Decision Tree, NIPS 2016, pp. 1279-1287.
License
MIT License
Links
---
« Back to Machine Learning Algorithms Comparison
Algorithms were compared on OpenML datasets. There were 19 datasets with binary-classification, 7 datasets with multi-class classification, and 16 datasets with regression tasks. Algorithms were trained with AutoML mljar-supervised. They were trained with advanced feature engineering switched off, without ensembling. All models were trained with the 5-fold cross validation with shuffle and stratification (for classification tasks).
Different hyperparameters for each algorithm were checked during the training.
For binary classification the Area Under ROC Curve (AUC) metric was used.
For multi-class classification the LogLoss metric was used.
The regression task was optimized with Root Mean Square Error (RMSE).
Algorithms were scored on each dataset and compared. The better performing algorithm have 1 point for each dataset. The more points assigned for the algorithm the better.
---
« Back to Machine Learning Algorithms Comparison
Binary classification
Multiclass classification
Regression