Uninstallation
Uninstallation steps are available for Windows operating system.
If you are interested in using MLJAR Studio on MacOS and Linux operating systems please fill the form and we will notify you when it will be ready.
Windows uninstall
Please find 'Add or remove programs' in your system: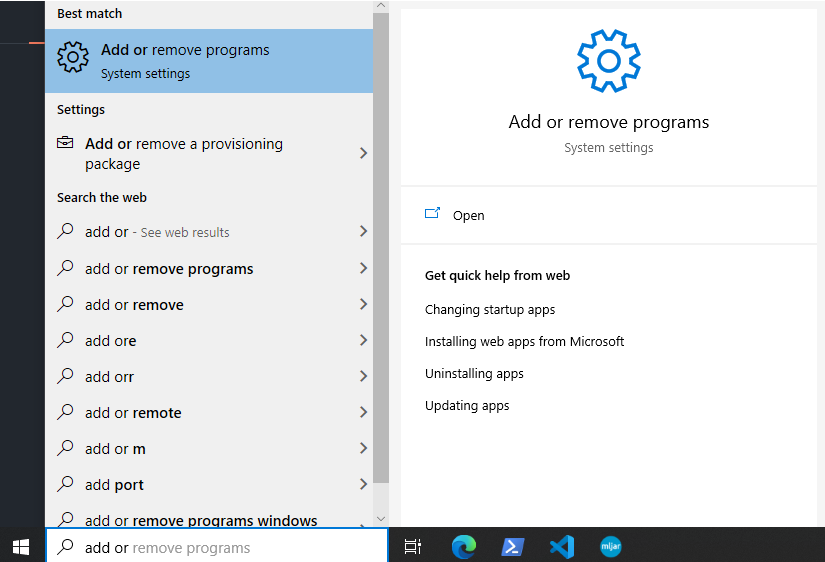 Please search for MLJAR Studio application in Apps in your system: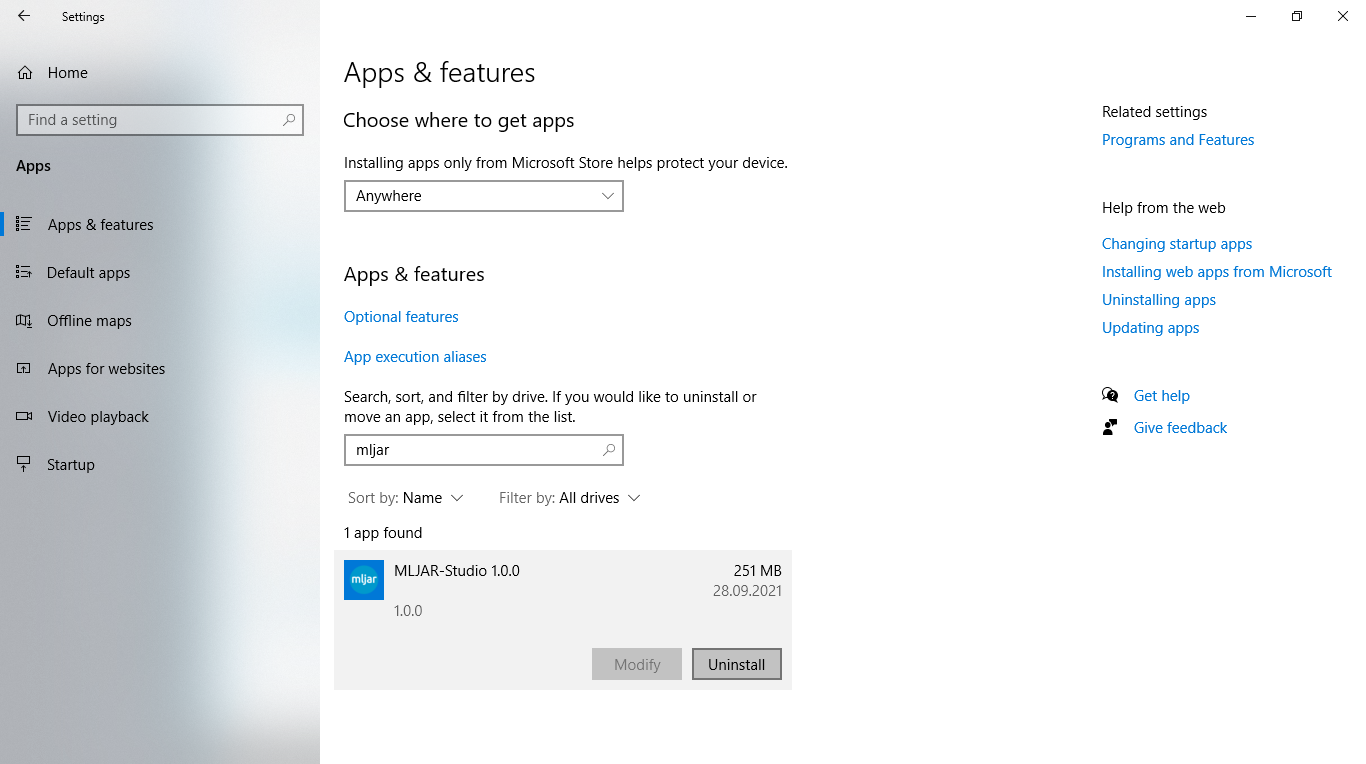 Please click 'Uninstall' to remove MLJAR Studio application. All application data will be deleted. This step is irreversible.