MLJAR Studio License
Ordering License
To order the license please navigate to our pricing page. Please click the 'Buy License' button. This will open the checkout window. After the payment you will receive two emails:
email with invoice
email with license key
Below is the example of email with the license key (the red rectangle was added to hide the actual license).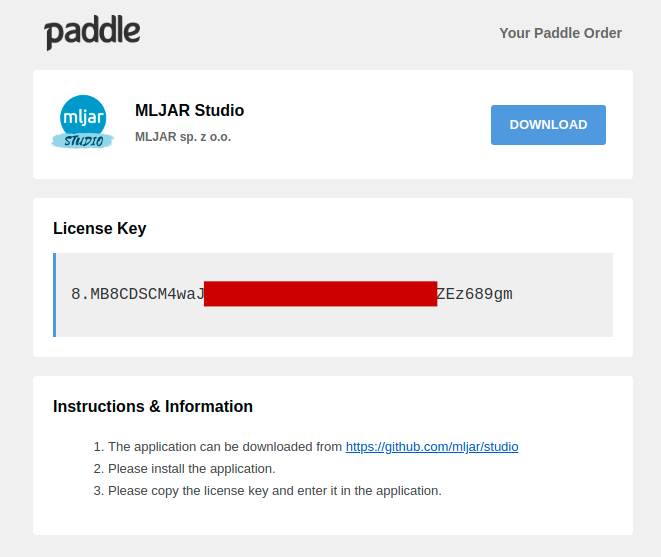 Please copy the license key from the email and paste it in the application.
License activation
Please open the MLJAR Studio application and click 'Enter license' button to activate the license.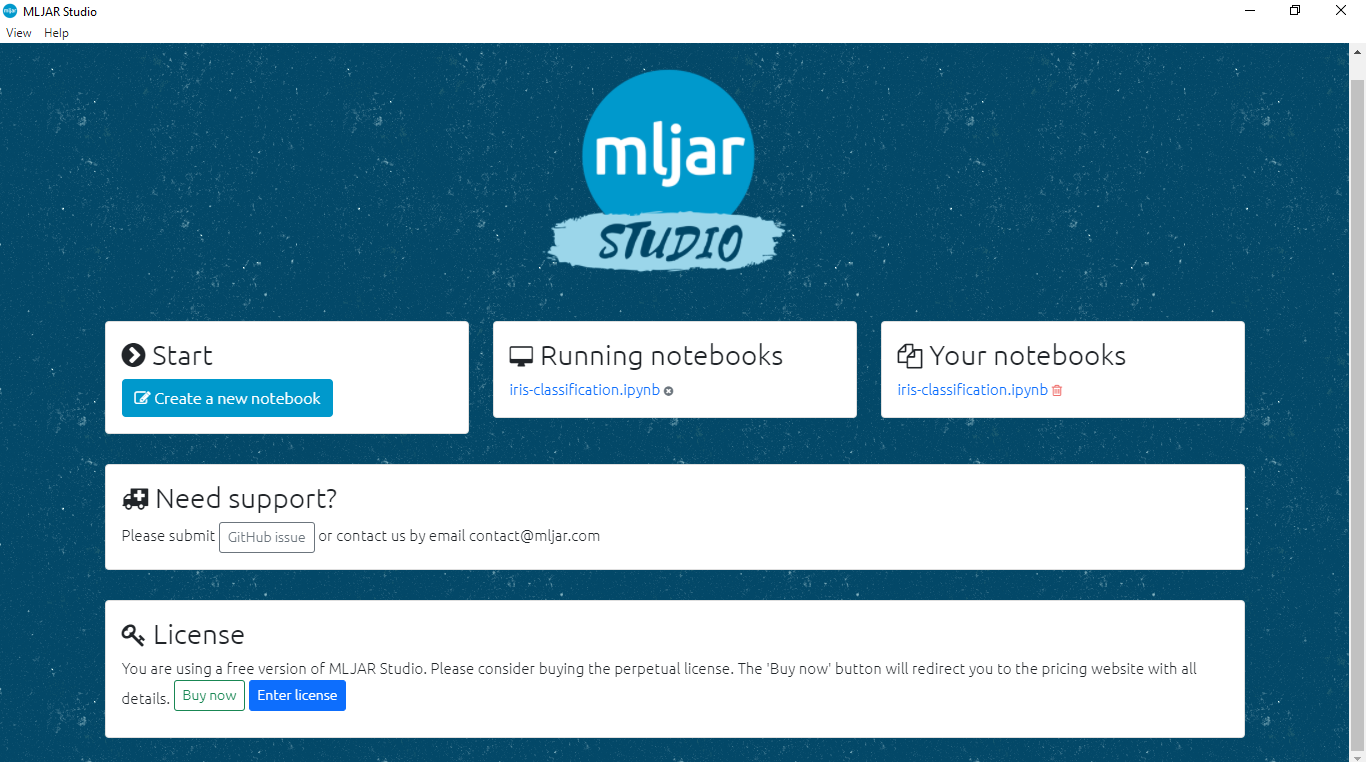 Please paste the license in the text field and click 'Activate' button.

Thank you!
You activated the MLJAR Studio Professional plan. Thank you for using MLJAR Studio and your support.