Installation
MLJAR Studio provides installer with graphical interface. The process of installation is automatic. Two steps can be distinguished:
Installation of dekstop application MLJAR Studio.
Installation of Python and needed packages - it is done automatically in the application, during the first run.
MacOS and Linux installation
The installers for MacOS and Linux operating systems are not available. They will be available in the future. If you would like to be notified when they are ready please fill the form.
Windows installation
Please download the installer:
After opening the installer you should see the window with license:
After accepting the license you can select what type of installation do you prefer: for all users that are using the computer or only the current user (the default):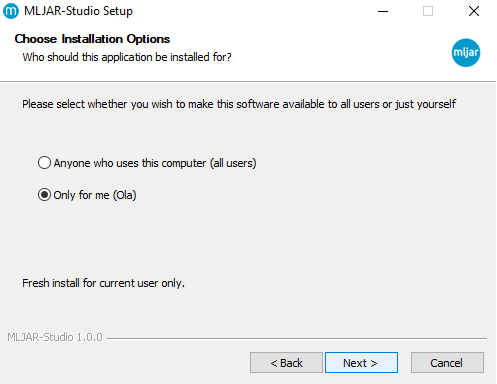 In the next step you can select the installation directory: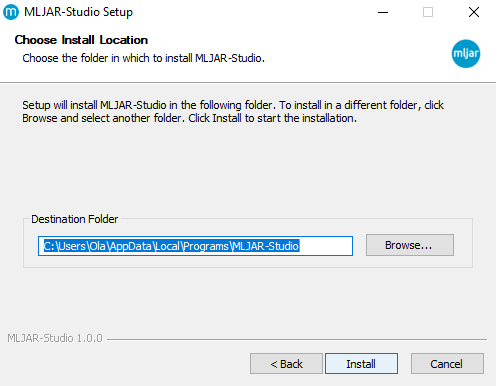 Please click the 'Install' button. You should see the installation process with progress bar as in the picture below: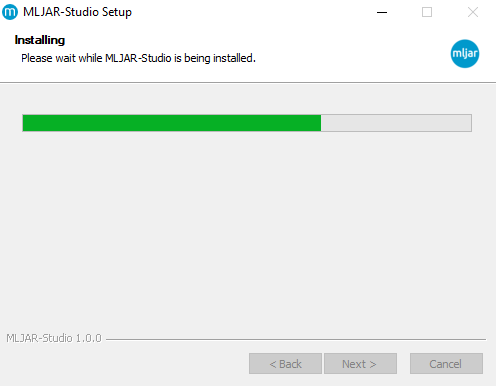 Please click the 'Finish' button to quit the installation process and open the MLJAR Studio application.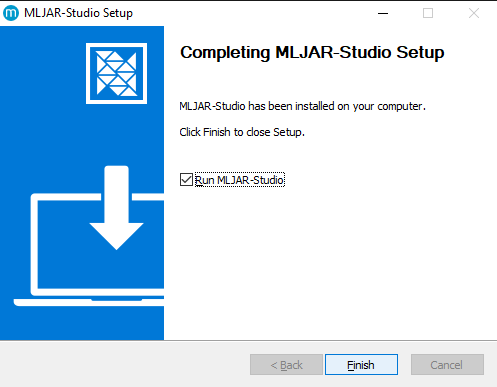 During the first run the Python with required packages will be installed. Please be patient and wait will it completes. This step can take up to 30 minutes, depending on internet connection and computer speed. The Python 3.9 is installed with Miniconda.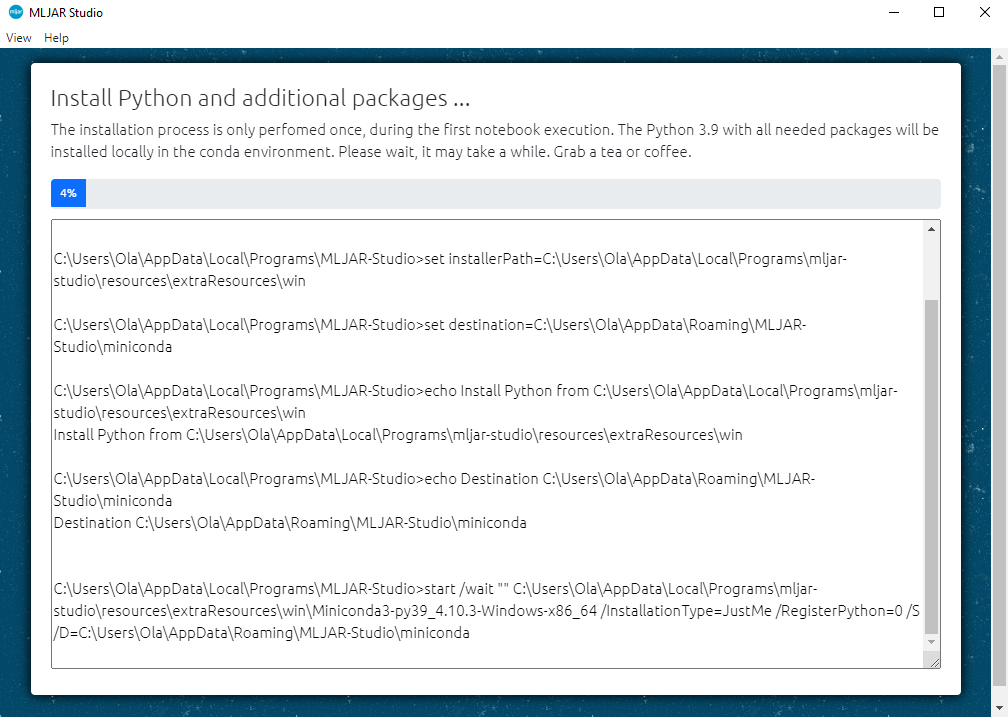 At the end of the installation you should see the home view of the application.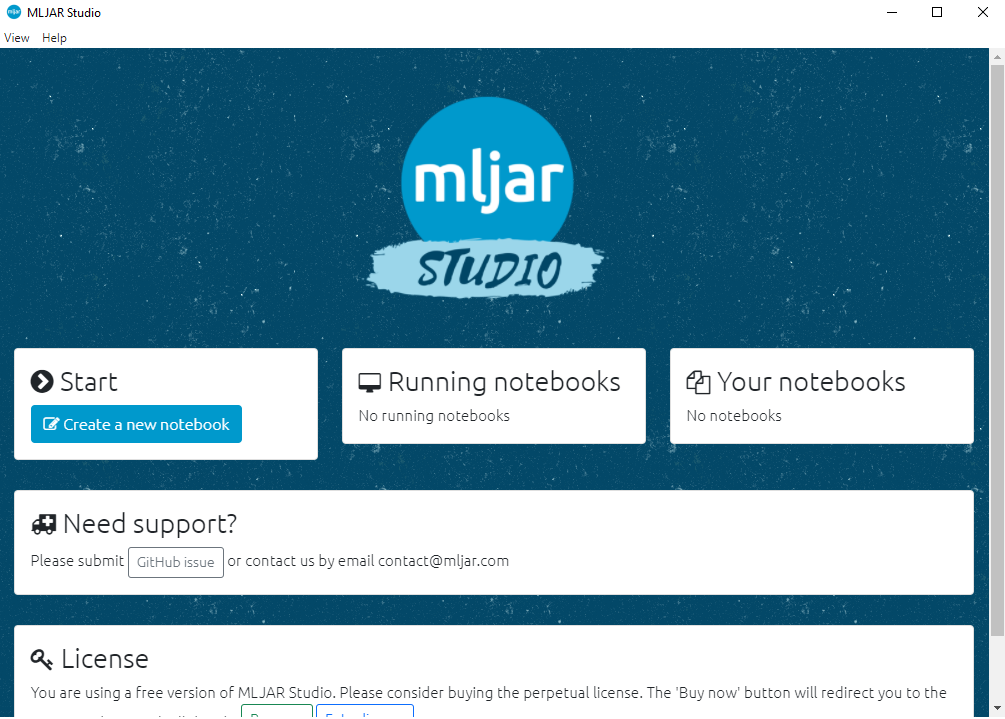 Congratulations!
You are ready to create your first notebook. Please follow instructions on how to create first notebook.