Create your first notebook
You can easily create your first Python notebook with MLJAR Studio.
Click 'Create a new notebook' button in the home view: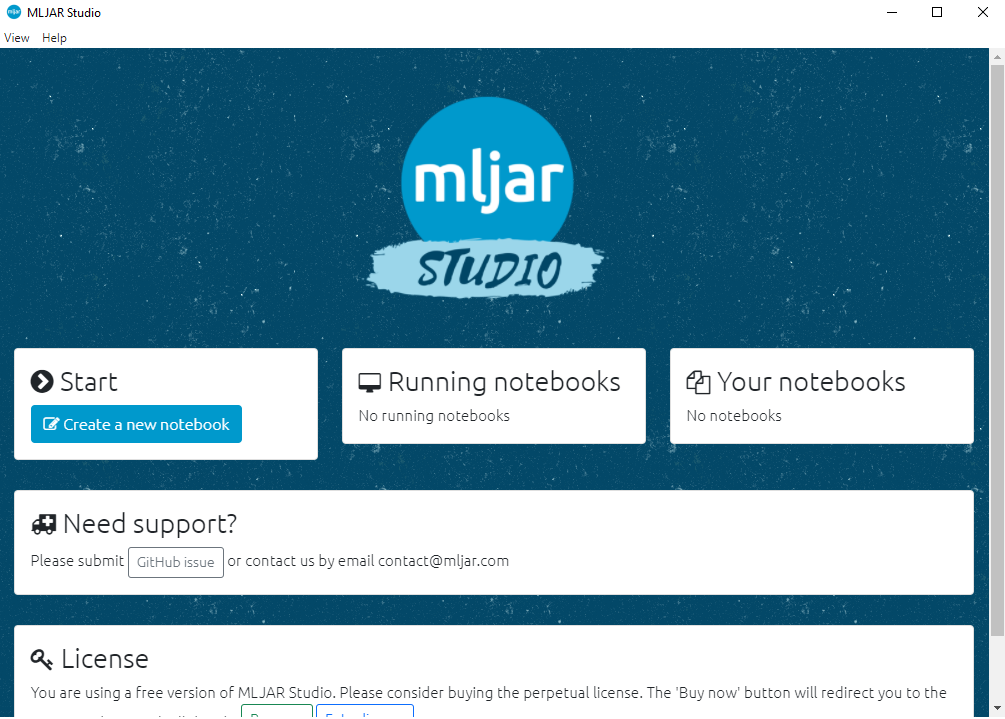 Please set notebook name. In our example we set name to 'iris-classification'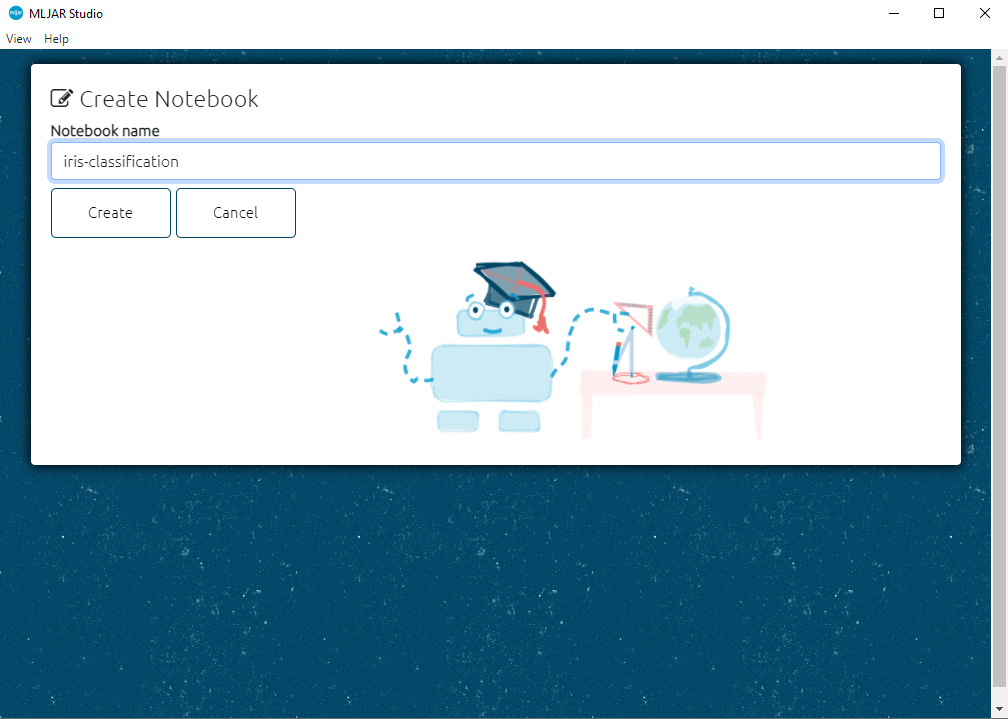 After a new notebook is created, required packages are loaded. Please wait a while until cell is executed.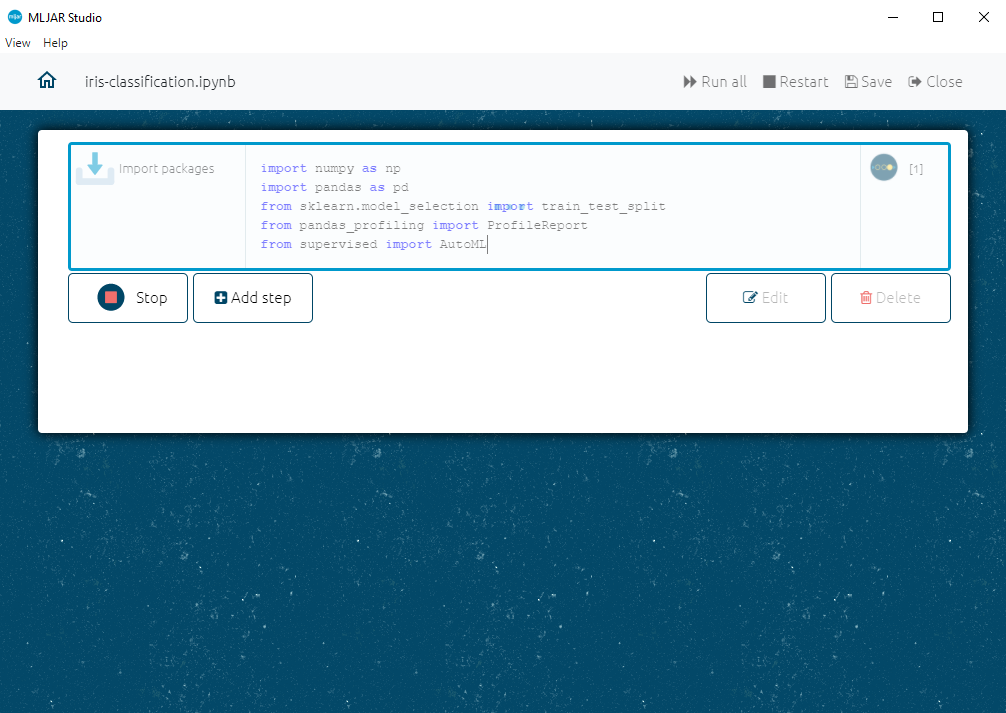 In this example we will build Machine Learning model for Iris classification. We will use Iris dataset. You can download this dataset from:
Please select the 'Read CSV' icon from available steps. It will create a code to load data into notebook. In this step you need to set the DataFrame variable name that will reference to loaded data (we set it to 'train'). Please also specify the file location by clicking Choose file. When you edit the form the code will be updated. You can also update the code manually (but it wont update the form variables). If you are ready please click the 'Run' button below the form. It will execute the generated code. After execution you should see green check on the right of the code.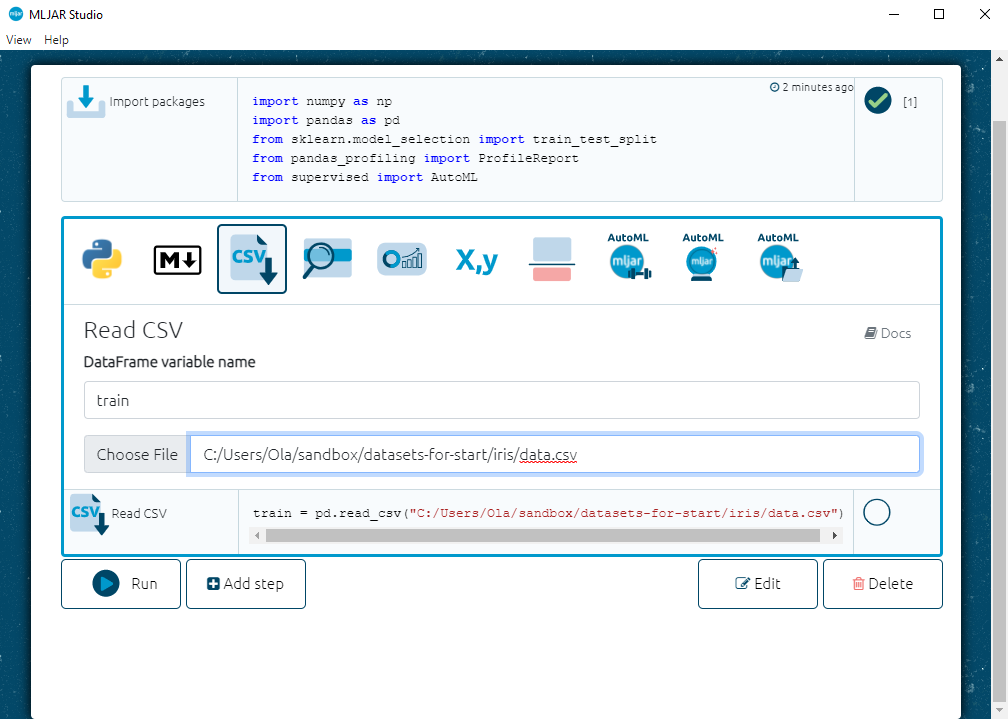 The next step is to select 'X, y' for model training. Please click on 'X, y' icon. The form will be filled with best guess values. If you want to change the X and y variables please edit the code directly.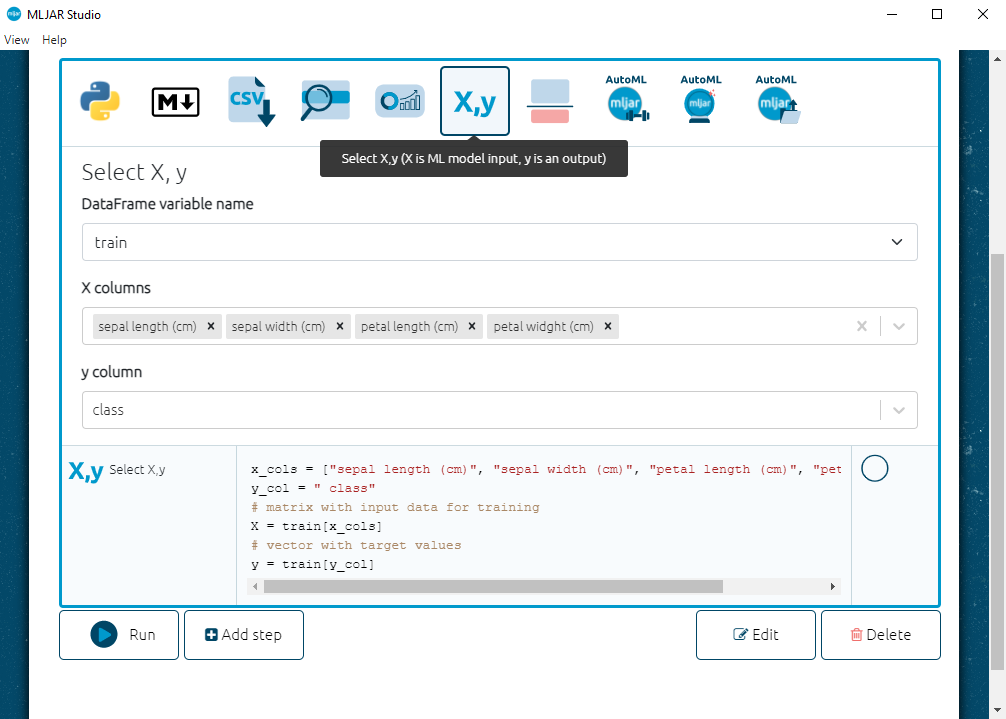 The next step is to train Machine Learning model with MLJAR AutoML. Please click the 'Train AutoML' button. You can change the directory 'Where to save results?' by clicking Choose directory. Click 'Run' button if you are ready. The execution will take a moment. You will see the output from training below the code cell.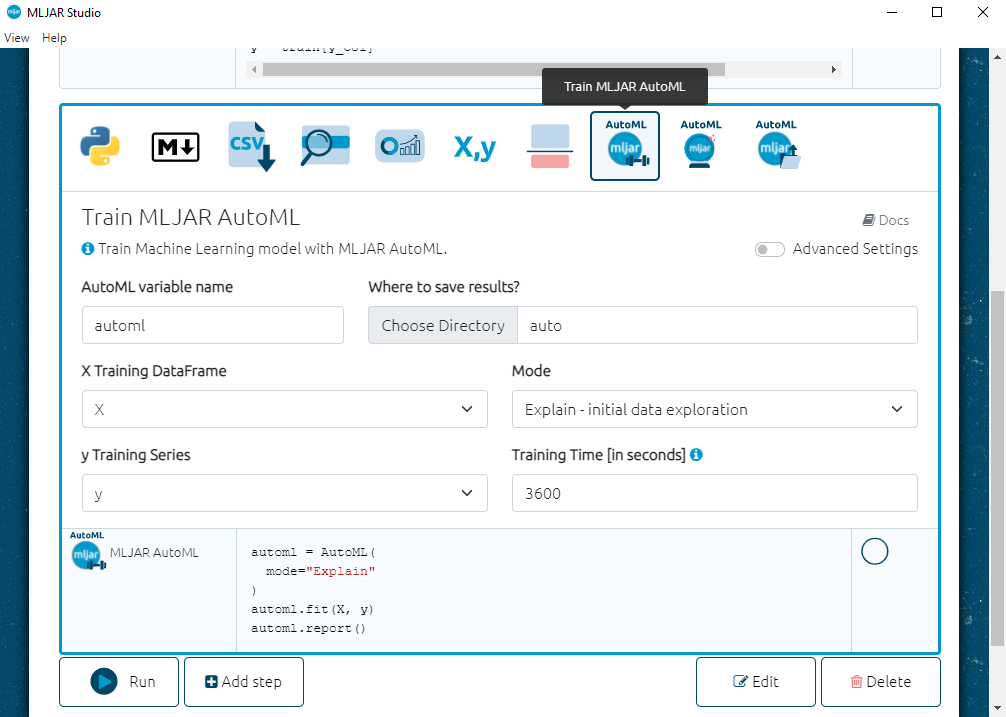 At the end of training you will have interactive report displayed. Please click into the models to check their parameters and metrics.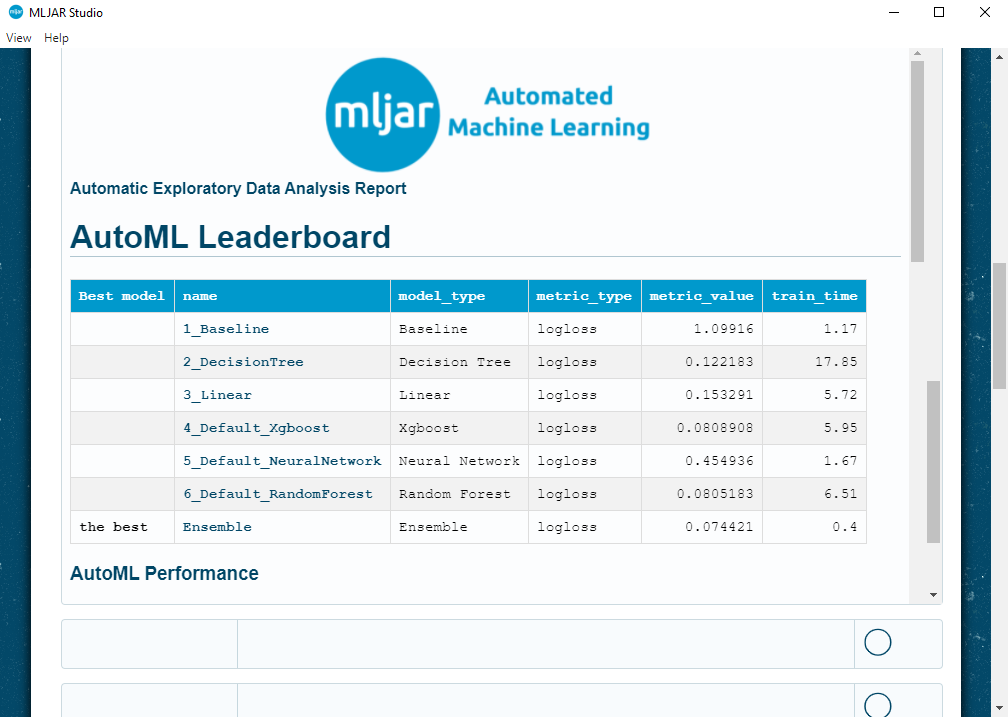 Congratulations!
You created your first Python notebook with MLJAR Studio.